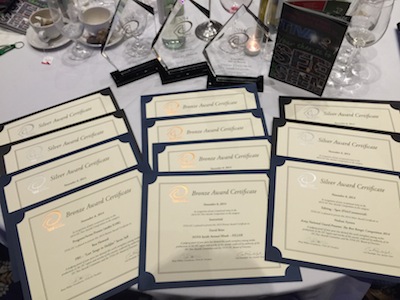 The team at Post-Op Media received 14 awards at the 2014 Peer Awards held on Saturday, November 8, 2014 (14 awards in 2014, how awesome is that!).
Congratulations to all our colleagues here at Post-Op Media! And special congratulations goes out to all the clients, whose projects allow us to shine!
Read on for a list of the recipients.

---
Here are the award winners:
Audio Post – Sound Mixing
---
Audio Post – Sound Design
---
Editing – Spot (PSA/Commercial)
Silver Award
Client: PBS
Project: "PBS JFK Long Lead Tease"
Dave Brier
---
Editing – Non-fiction, Short
---
Commercial ($10K and over)
---
Commercial (under $10K)
Gold Award
Client: PBS
Project: "Sherlock Season 3 – Episode 3 SPOILER ALERT"
Dave Brier
---
Interstitial
Bronze Award
Client: PBS
Project: "NOVA Inside Animal Minds – FILLER"
Dave Brier
Bronze Award
Client: PBS
Project: "Mr. Selfridge Season 2 – Mr. Selfridge Returns – FILLER"
Dave Brier
---
Documentary (under 30 minutes)
---
Program/Series Promo (under $10K)
---
Motion Graphics – 2D/3D Animation (under $10K)
---